Welcome to the Manor Resort, where crafting is our passion, and our guests can't get enough of it! We're always on the lookout for fresh and trendy crafts to keep our craft program exciting, whilst ensuring we keep your favourite workshops available too. We're thrilled to share a rundown of our most popular craft experiences that our guests absolutely adore. Get ready to release your creativity and dive into the world of crafts with us!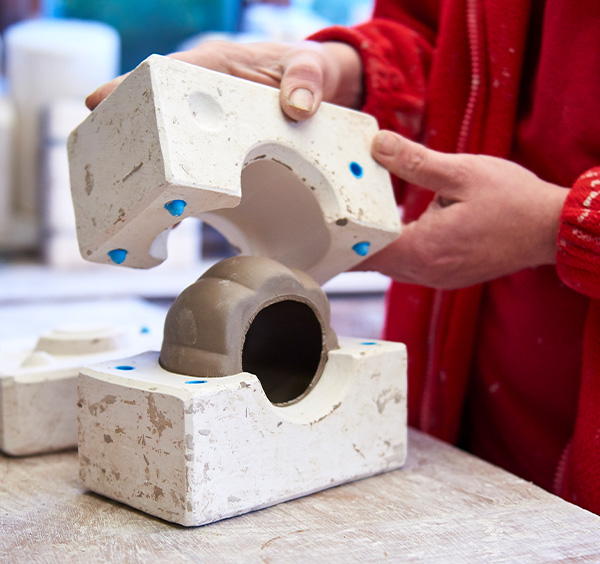 Unleash your inner artist with our timeless pottery workshop! It's been one of our guest favourites since we first introduced it. Over the course of three days, you'll have the opportunity to create a wide range of beautiful pieces, such as vases, planters, ornaments, teapots, and more. With hundreds of casting moulds to choose from, you'll pour in the clay-water mixture, let it dry, and carefully clean up the edges and seams. On the following day, you'll paint and glaze your creations, which will be fired overnight and ready for collection on day three.
Prepare to be captivated by the enchanting process of copper foiling in our stained-glass workshop. Introduced in 2021, it has quickly become a favourite choice for our guests. During this workshop, you'll learn the art of copper foiling and create your very own stained-glass heart or two love birds. With an array of colours to choose from, you'll carefully copper foil and solder your masterpiece, adding a hook for display in your window or garden. The way light interacts with the glass in your finished piece is truly magical, leaving you in awe of its beauty!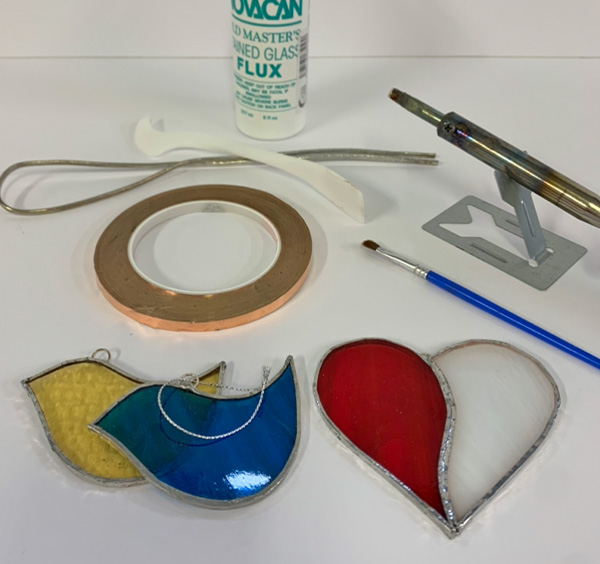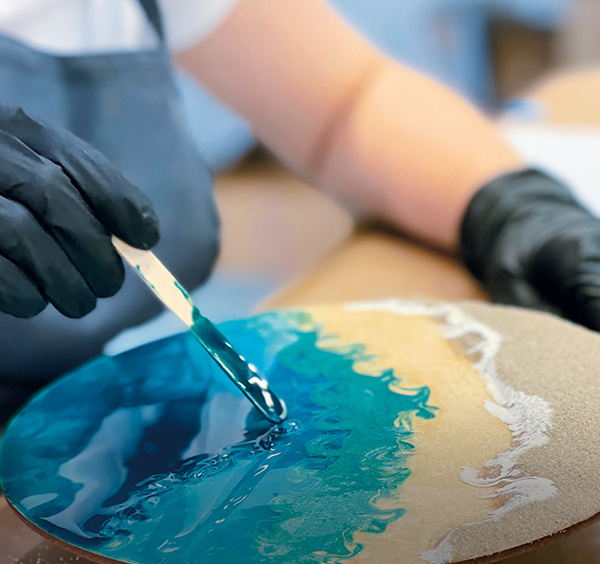 Immerse yourself in the mesmerising world of resin art and create a breath-taking Seascape Masterpiece. Our talented tutors will guide you through the entire process, from mixing and pouring the resin to manipulating it to form your unique artwork. Discover exciting pouring techniques, incorporate a textured sandy beach, and bring realistic waves to life. Resin seascapes have taken the crafting world by storm, and we couldn't be more thrilled to introduce them to our guests. Once you've fallen in love with this workshop, be sure to explore our other resin workshops like 'Northern Lights', 'Dragonflies', 'Bumblebees', and our newest addition, 'Deep Blue Sea'. Each one guarantees fantastic results, perfect as gifts or for decorating your own home with stunning art.
Needle Felting
Let our expert tutors unravel the world of needle felting before your eyes. With their guidance, you'll learn techniques, tricks, and tips for creating and joining shapes, adding surface features, and infusing colours using felting needles. Throughout the process, our tutors will be supportive and encouraging, helping you bring your very own lovable fox or toadstool to life. Take your furry friend home along with an Eco wool felting mat, felting needles, and detailed step-by-step instructions, allowing you to continue your newfound crafting journey.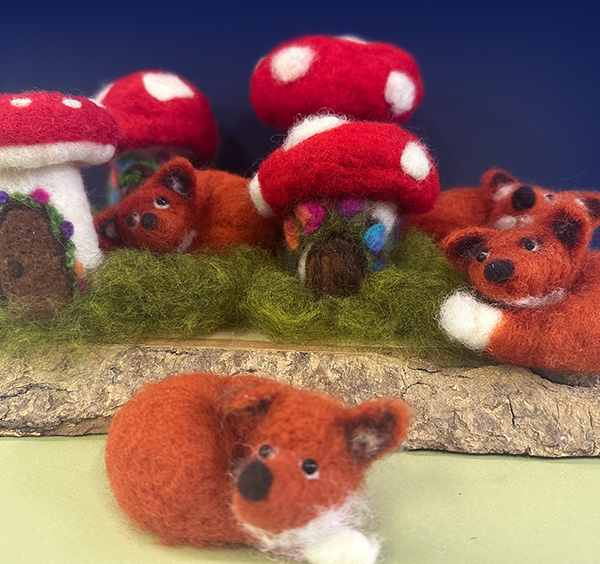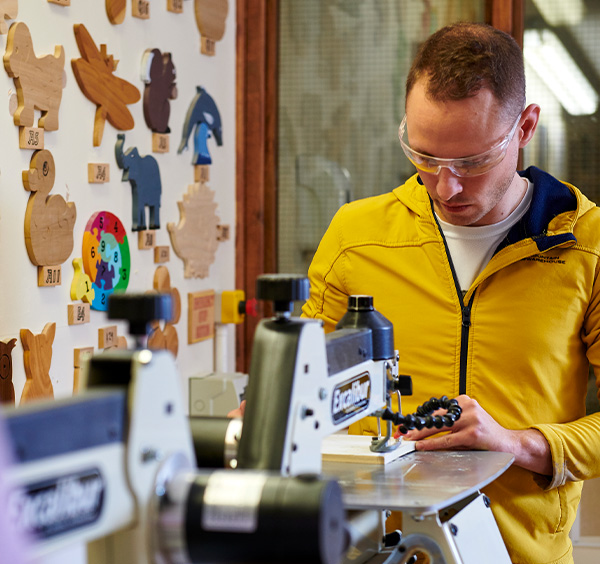 Unleash your woodworking skills with our scroll saw workshop, where creativity meets precision. Choose from an array of exciting products like wine racks, clocks, jigsaws, plant pots, and many more. Select your preferred pattern and affix it to the wood of your choice, then skilfully follow the guidelines using a scroll saw to meticulously cut out your piece. Once completed, a quick sanding prepares it for the final touch of paint, stain, or varnish. Watch as your creation comes to life, showcasing your craftsmanship and creativity.
At the Manor Resort, our craft workshops are designed to ignite your passion for creativity and provide you with unforgettable experiences. Join us and discover the joy of crafting as you unlock your imagination and create one-of-a-kind masterpieces that reflect your unique style. We can't wait to welcome you to our crafting haven!