Our Unrivalled Choice of Craft Workshops
If you're looking for a craft hotel with a difference, then our resorts are the place for you. We offer over 20 different arts and crafts workshops, all at our one site in Devon. From traditional crafts such as woodworking and needle felting, through to contemporary arts such as glass fusion and resin art, we have something for everyone.
Craft Breaks with So Much More!
We offer short craft weekend breaks, through to longer midweek breaks. Our programme is flexible, with most workshops running once, if not twice during each stay, meaning you can enjoy as many as you choose. All tuition is free of charge, simply pay for the materials you use– and you can take your finished pieces home to enjoy at the end of your stay.
Away from the arts and crafts, you are welcome to use our sport, leisure, golf and spa facilities as much as you choose during your stay. There truly is no other craft resort like this in the UK.
Great Fun For Everyone
At our craft centres we always aim to create a warm and friendly environment. We want everyone to feel welcome, whatever your level of experience. We cater for all abilities, from complete beginners to guests who return year after year because they enjoy the workshops so much.
Each workshop aims to provide an exciting introduction to the craft. Our experienced tutors will be on hand throughout the session to offer advice and guide you throughout the creative process. By the end of your chosen session, we aim for you to have a finished product that you can take home to admire. A great memory of your crafty getaway.
Children's Arts and Craft Holidays
Embark on a delightful craft vacation with your entire family and indulge in a lots of exciting activities. We offer a wide range of workshops exclusively aimed at kids, including junior jewellery making, glass fusion, teddy creations, and bisque painting, all designed to guarantee a memorable and enjoyable craft break for the little ones.
Furthermore, most of our other workshops are open to children, provided they are accompanied by an adult. Our craft holidays provide the perfect platform for bonding and creating lasting memories, bringing together children, parents, and grandparents as they enjoy time together creating.
See our Junior Crafts pages for more information
New & Coming Soon…
We take great pride in welcoming back many of our esteemed crafters year after year at our resorts. To ensure that their experience is always fresh and exciting, we continuously strive to introduce novel and captivating workshops. Our skilled craft team keeps a close eye on the latest trends and is constantly on the lookout for new opportunities to delight our guests.
We are thrilled to share that our resin workshops received overwhelming positive feedback over the last year, and therefore, in 2023, we have expanded this area, along with a few other exciting additions. These include the all-new Quilling, Botanical Resin, Hand Built Pottery, Bumblebee Resin and Advanced Resin workshops.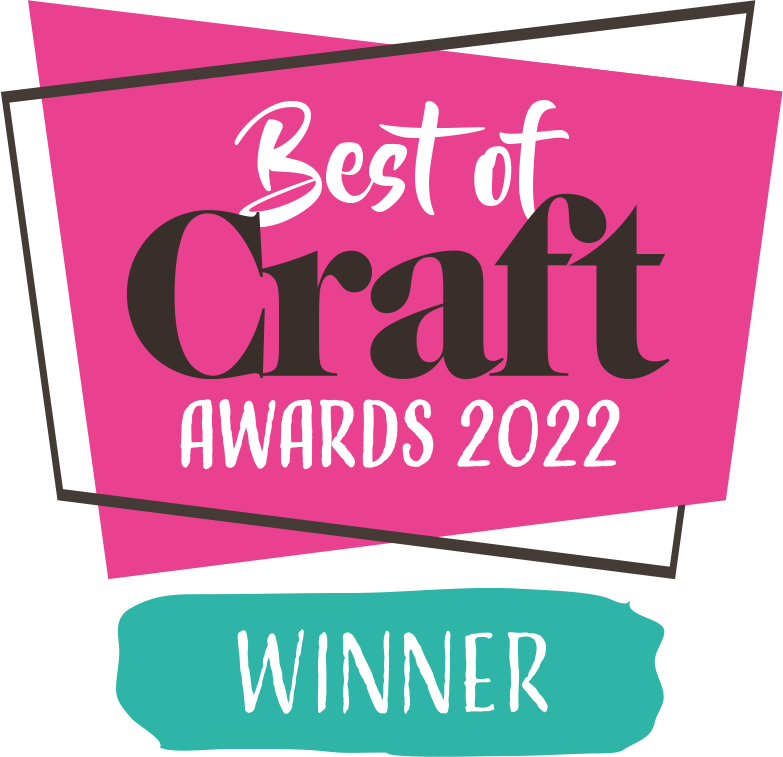 Award Winning Craft Holidays
We are thrilled to share with you that we have won the sought-after title of 'Ultimate Craft Holiday' as voted by the discerning readers of Crafts Beautiful and Papercrafter! This recognition is a testament to our unwavering commitment to providing the best possible crafting experience for our guests.
We take immense pride in offering exceptional craft holidays that are packed with exciting activities, workshops, and opportunities to unleash your creativity. Following this award, we are more inspired than ever to take your crafting vacation to the next level and continue to exceed your expectations. Join us and embark on a crafting journey like no other!
Questions About Our Craft Centre
Which hotel should I choose for my craft break?
We recommend the Manor craft hotel as the best choice for keen crafters. Our full range is available, all year round. Ashbury's craft centre is only open during school holidays and offers several guest favourites. You are welcome to use the facilities at either resort during your stay.
Can children take part?
Most of our crafts can be enjoyed with adult supervision, however some do require a minimum age. This is usually due to the workshop requiring the use of more dangerous equipment or materials. Age requirements for each craft can be found on each individual workshop page (see below). We also have a range of junior crafts available during the school holidays aimed at younger children.
How do we pay for the crafts?
The amount you pay will vary from workshop to workshop and depends on the items you make. Our craft centres are cash-free zones. Items can be billed to your room (except on arrival/departure day) or can be paid for by credit/debit card.
Can we bring our own items to personalise?
No. You are not permitted to bring your own items to the craft centre to decorate/personalise. All products must be purchased in our workshops from our extensive ranges.