Your Top All Year Golf Holiday Destination
The Ashbury Resort offers an unrivalled 103 holes, all on our one impressive site, earning us the title of 9th Largest Resort in the WORLD! During the spring and summer months, you can make the most of the longer days and enjoy up to 27 holes, free of charge each full day of your stay. Plus, with so much choice, you can play a different course each day.
Guests return year after year to enjoy the variety of courses available, and the challenges that come with them. However, you may be surprised to hear that the Ashbury is also incredibly popular during the colder, winter months. Let us tell you why…
If you're looking for a great value winter golf break, The Ashbury is the ideal all year golf resort. Booking a winter break means enjoying lower rates but the same exceptional facilities. Unlike many of our competitors we will always offer at least two 18-hole courses throughout the winter months. Plus our extensive practice facilities, PGA Golf Pro Services and Coaching are always available.
Our talented ground staff, combined with heavy investment in drainage systems and specialist equipment, mean we can keep all our courses maintained in peak condition. Meaning you can enjoy spectacular golf, all year round.
Many guests comment on the exceptional quality of our courses, particularly in the inclement winter months.
Plus, if the weather does take a turn for the worse, you have full use of our indoor spa, sports, and leisure activities. You'll be able to make the most of your time away, whatever the weather.
What we do differently…
Exceptional choice – unlike most of our competitors we offer a minimum of two 18-hole courses during the winter months. We have a total of 60 winter holes, which allows us to carry out essential maintenance and ensure maximum enjoyment for our golfers.
These 60 holes have been chosen based on years of historic data, which has found them to be the driest.
No temporary greens – our superior, fast draining greens mean standing water disappears during even the heaviest of downpours.
Improved tees – we endeavour to have our main tees on whenever possible. Alternatively, we have large purpose-built artificial teeing areas, meaning real tee pegs can be used.
Aprons – that have been heavily maintained to ensure approach shots do not plug close to the greens.
Buggies – our purpose-built buggy tracks mean that buggies can be used all year round on all the courses. Plus, our All-Season Buggies, which are fully cabbed, provide complete protection from the weather.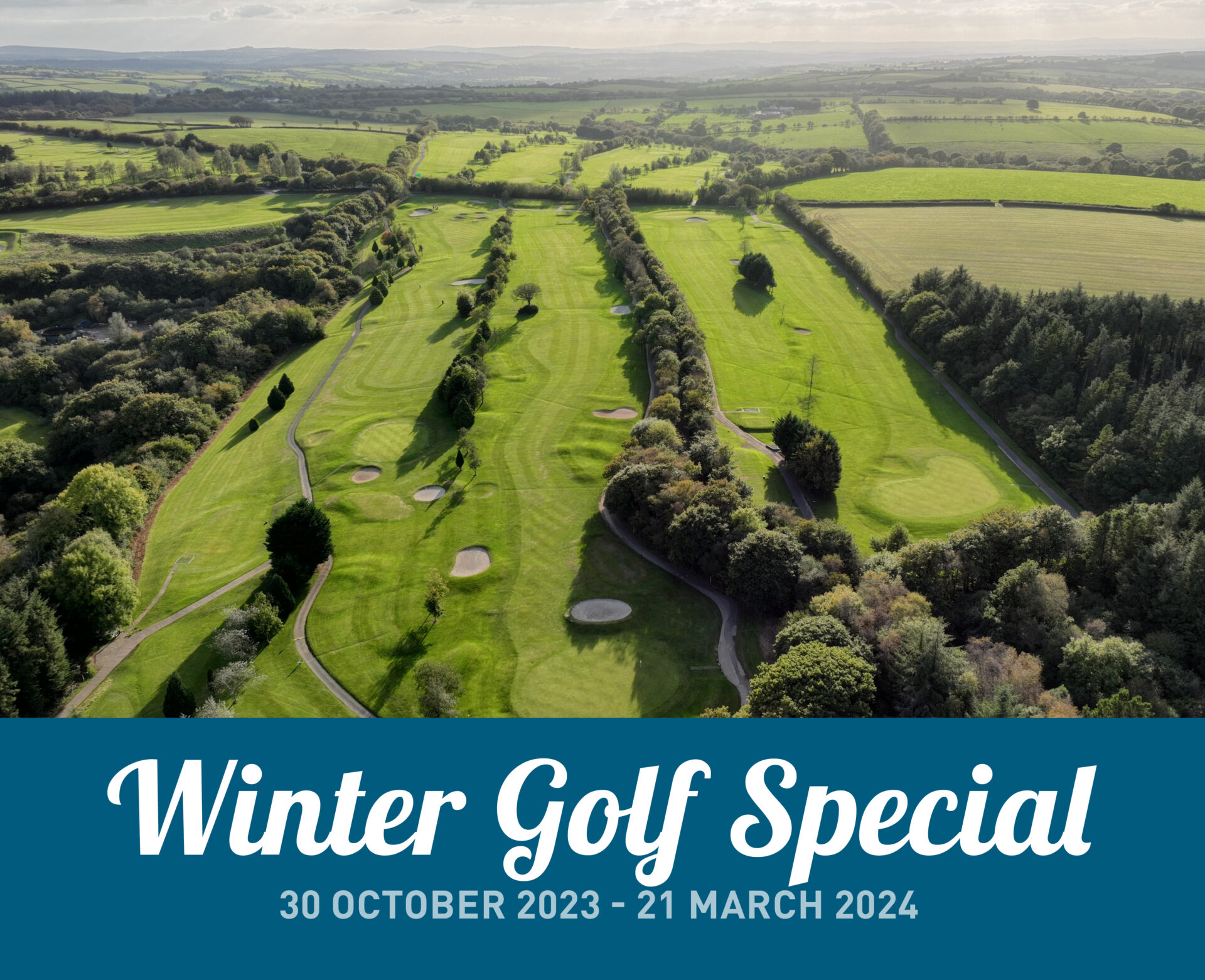 Winter Golf Special
30th October 2023 to 21st March 2024
During the winter months, we select our finest holes and tailor them to create customised courses, providing you with the ultimate golfing experience.
All winter golf breaks include:
Minimum of 2 x 18 Hole Courses
£10 Golf Buggies*
20% OFF PGA Professional Services inc. Coaching & Fitting
*£10 18-Holes | £15 All Day | One Buggy Between 2 Adults