Pickleball became a professional sport back in 2019, which is also the same year we started offering the sport here at our resorts. Since then it has continued to  grow in popularity, and is now considered one of the top up and coming sports in the country. Come on down to our Pickleball courts during your next break and try it out for yourself.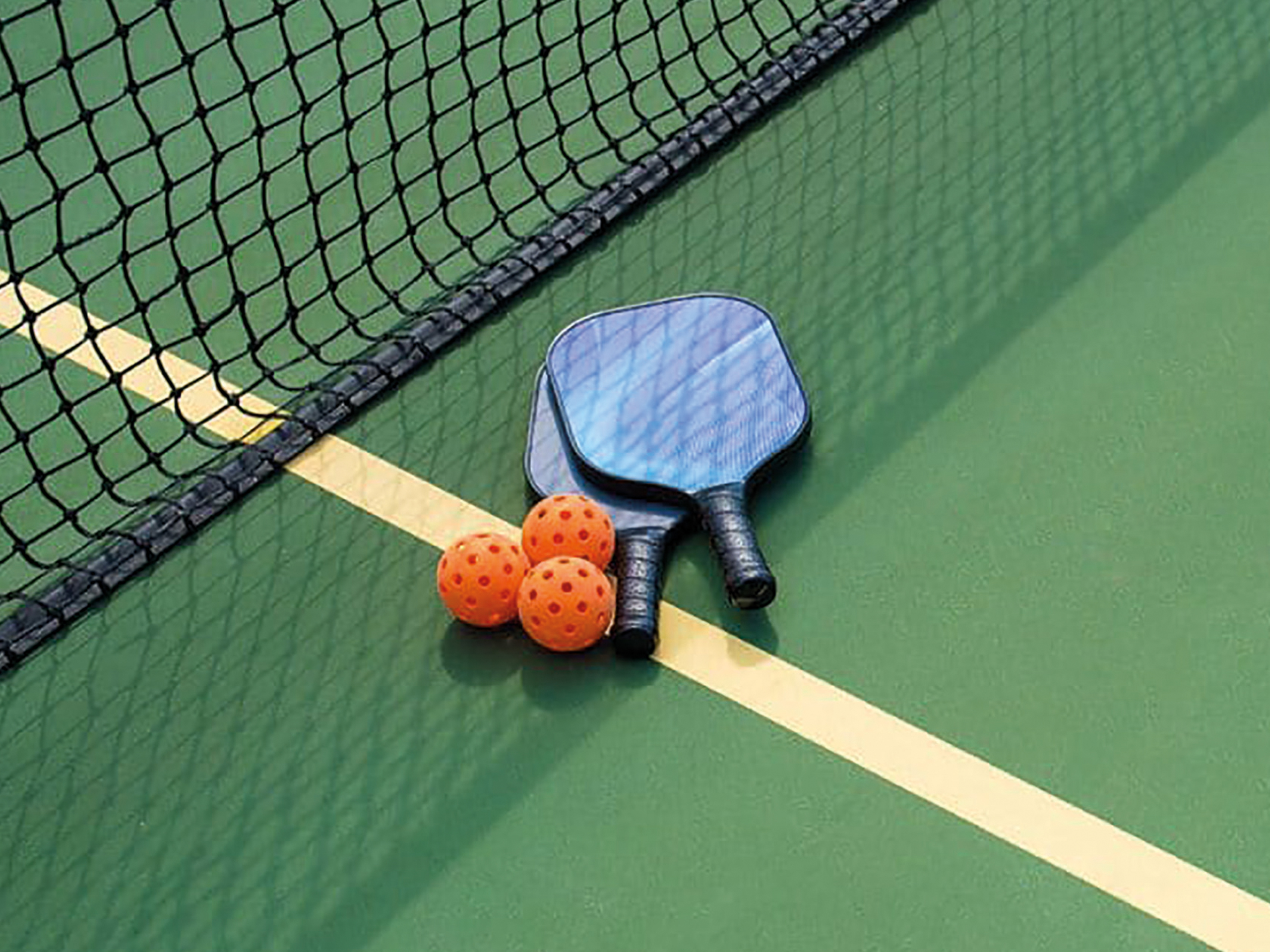 What is Pickleball?
The LTA describe Pickleball as bringing together the best elements of tennis, badminton and table tennis. It is a fun and exciting game that is suitable for all ages and levels of ability.
Pickleball is played on a badminton sized court, but uses a net more similar in style to a tennis net. Players use paddles to hit a plastic ball between each other. The game can be enjoyed as either singles or doubles.
Hotels with Pickleball
Pickleball is a great racket sport for people of all ages and abilities to enjoy. It's quick and easy to pick up the rules which appeals to a wider audience.
NEW COURTS
As pickleball's popularity has continued to grow over recent years, so has our pickleball offering. With the opening of 5 brand new courts in October 2023, we now offer 9 purpose built Pickleball Courts at the Manor Resort. And… if that's not enough, our badminton courts can also be used for pickleball by lowering the nets.
Friendly Competitions
We offer friendly pickleball competitions on every break.
These sessions are run by one of our experienced instructors who will offer basic tuition to help you enjoy your game, before taking part in a friendly competition.
All equipment will be provided for these sessions, or you are welcome to bring your own.
Private Hire
Hit the courts at any time during the day when competitions aren't taking place.
Simply book a space, hire some equipment from reception and head down to the courts to enjoy a match. This is a great opportunity to put your newly learnt skills to the test and have fun with friends.