Great Value Racket Sport Holidays in Devon
If you're looking for a hotel with tennis and racket sports, then look no further. The Manor and Ashbury Resort offer an unrivalled choice of sports including: tennis, padel tennis, pickleball, badminton and short tennis. With indoor and outdoor courts, we are the top destination for tennis and racket holidays – all year round!
Keep reading to find out more about our great value holidays, state of the art facilities, coaching options and more.
NEW Padel Courts
Padel is a fast-paced racket sport that is usually described as a mix between tennis and squash. Predominantly played as doubles, padel is suitable for anyone to play and it's easy to learn the basic skills. Similar to squash, a padel court has walls, so your shots can be played off them – use creative shots and wicked angles to beat your opponents. As a bonus, you can even bounce the ball off a wall on your own side of the court – if you can get it to land on the other side of the court!
Please note a hire charge applies to use the padel courts.
New Pickleball Courts
Pickleball is becoming one of the most popular up and coming sports in the UK. We have had courts here at the Manor resort since 2019 when the sport first turned professional and are proud to have been part of the 'Pickleball Revolution'. As pickleball is rapidly growing in popularity we decided to expand the facilities we offer and have recently opened another 5 courts!
Tennis
If you're looking for a hotel with tennis courts, the Manor Resort is your ideal destination. We offer 4 indoor tennis courts and 4 outdoor tennis courts, all laid with LTA specification 'Matchplay 2' surface. Our outdoor tennis courts boast breath-taking views of Dartmoor and the surrounding countryside, offering an unforgettable playing experience.
Take part in our daily competitions, or book out a court to enjoy at your leisure. All equipment is provided.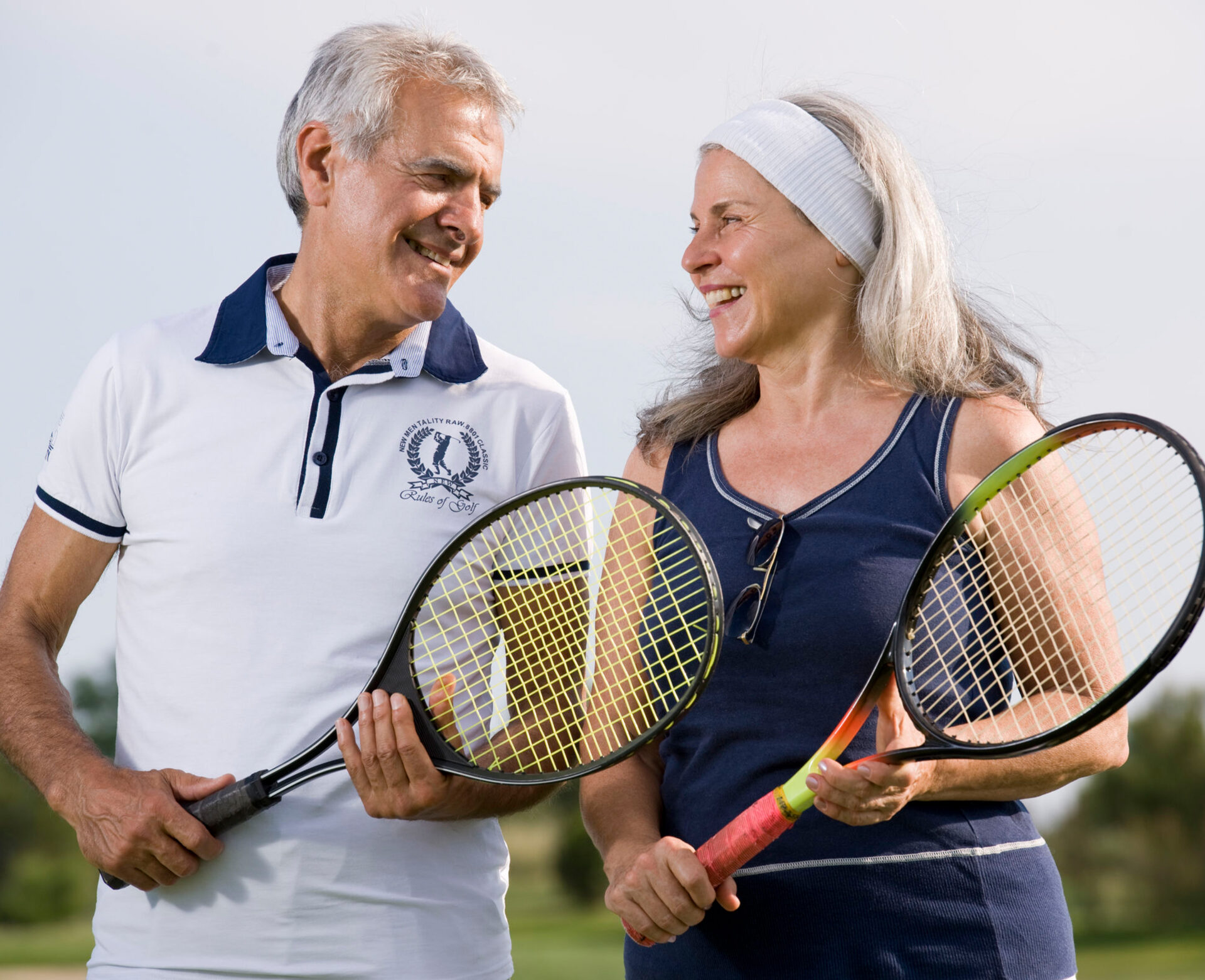 Tennis Coaching Breaks
Looking to learn new techniques and improve your tennis game? Our dedicated 2-day weekend, or or 4-day midweek coaching breaks are the perfect solution.
Our resident LTA Senior Performance Coach will guide you through different tactics, drills and coaching exercises during your stay, working up to competitive matchplay.
Ideal for intermediate level players.
Badminton & Short Tennis
Our badminton courts also double-up as short tennis  courts – simply lower or raise the nets as needed.
All courts use Olympic standard 'Gerflor' flooring so you can feel like a professional (even if you don't play like one!)
We run friendly competitions throughout each week, or alternatively all courts can be booked to enjoy at your leisure.