Golf is a popular sport enjoyed by millions of people all over the world. The perfect way to relax and unwind, golf is a great way to get out and enjoy the fresh air while challenging yourself and improving your skills. And if you're looking for the best golf holidays, you should consider booking a golf holiday at England's largest golf resort, the Ashbury.
Situated on a sprawling 500-acre site, the Ashbury Resort boasts an incredible 103 golf holes, making it the largest golf resort in England and the 9th largest in the world, according to GolfPass. With four 18-hole long courses, Kigbeare, Beeches, Pines, and Oakwood, as well as the widely acclaimed Willows 18-hole par 3 course, and an academy course, the Ashbury offers a golfing experience like no other. Each course offers a completely different golfing experience, from risk and reward golf on Kigbeare to strategic gameplay on Beeches. The smaller greens of the Willows course demand accuracy, providing a challenge to both beginners and experienced golfers.
The Ashbury also has the largest offering of golf buggies in Europe, with a fleet of over 400!! Many of these are fully enclosed – perfect for year-round golf. Something which the Ashbury excels at. Throughout the wetter winter we always aim to offer at least two 18-hole courses, so you can play golf every day of the year – even Christmas Day! Check out our All Year Golf page for more information on the special deals available from October-March.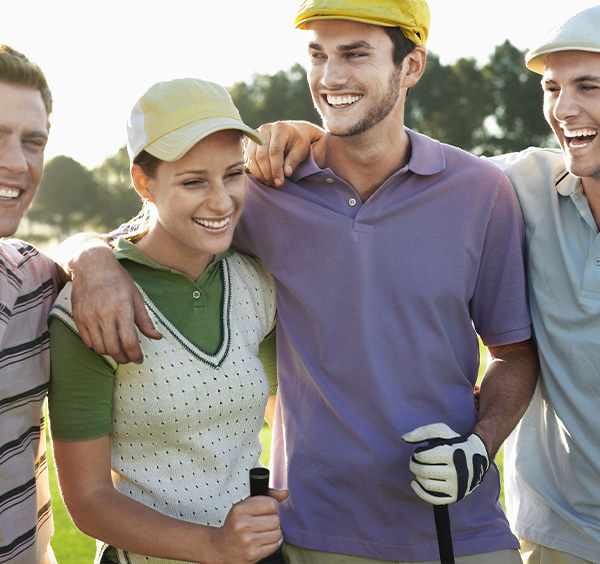 Golf Holiday Packages…
When booking your golf holiday at the Ashbury Resort, you'll find that all our golf holiday packages include complementary golf as standard. You can enjoy up to 18 holes on arrival and departure days, as well as up to 27 holes on each full day. We recommend pre-booking your tee times when you book your accommodation, and our professional and helpful golf shop team will help put together your golf weekend packages to ensure you get to try as many of the different courses as possible.
Golf and Spa Resorts, With So Much More…
Golf isn't the only thing on offer at the Ashbury Resort. We have an abundance of facilities waiting to be explored off the course as well. Our practice facilities include a 6-bay warm-up facility, an Explanar swing trainer, a short game practice area, as well as warm-up practice nets and putting greens on all 1st tees. And if you're looking to improve your game, be sure to give our NEW fitting studio a visit during your next golf holiday. Our resident PGA professional, along with impressive Foresight GC Quad technology, offers a range of fitting services and golf lessons at reasonable prices.
We've also recently refurbished our golf simulator lounge, now featuring 2 simulators, plus comfortable loungers. You can enjoy a round of golf on some of the world's most famous golf courses or take part in a nearest the pin or longest drive competition. Use of the simulators is included as part of your golf holiday package.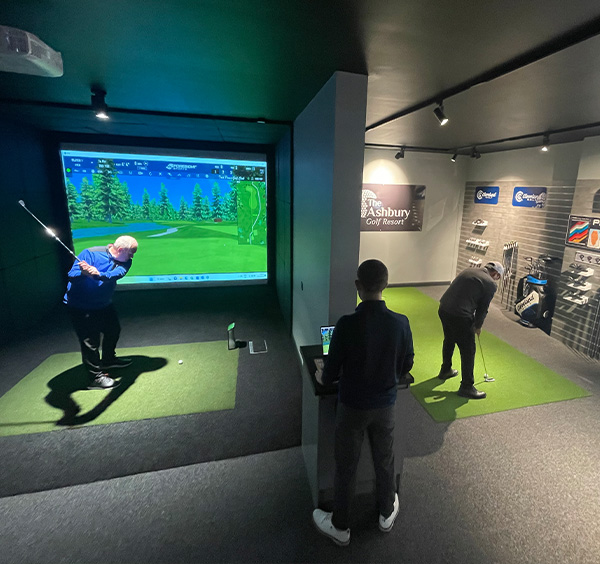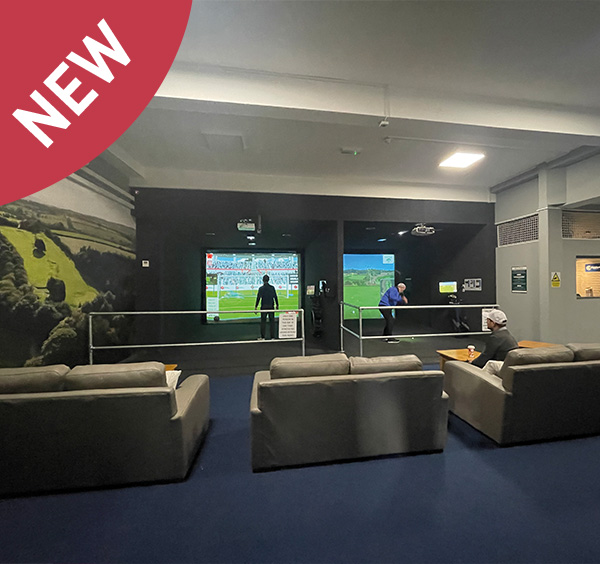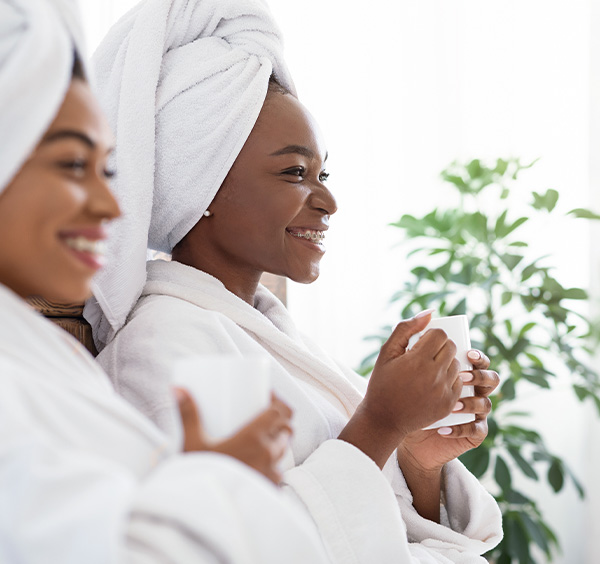 There's still plenty to enjoy away from the course too during your golf weekends away. After a long day of golfing, what could be better than sinking into a nice warm spa bath? Soothe your aching muscles and relax in our hydro pool, saunas, and steam rooms. Our Hydro Spa is open daily at the Ashbury for you to drop in and enjoy – all free of charge as part of your golf holiday packages. For an extra special treat, why not book one of our luxurious spa treatments. We have partnered with the incredibly popular brand Beauty Lab, so you can rest assured knowing only the purest and most refined ingredients are used during our treatments.
Our golf trip packages also feature free use of our resort facilities. From snooker and ten-pin bowling to tennis and team sports, we have a huge choice of activities and facilities to enjoy. And if keeping fit is a big factor during your golf holiday, be sure to stop by our outdoor gym. All the features of a full fitness suite, plus stunning views across Dartmoor.
In conclusion, if you're looking for the ultimate golfing experience, look no further than the Ashbury Resort. With an exceptional choice of courses, an abundance of facilities off the course, and all-inclusive golf resorts packages, the Ashbury Resort is the perfect place for golfers of all skill levels to enjoy a relaxing and challenging golf holiday.