You've seen the TV advert, downloaded the brochure and read all the reviews online – but it's still hard to imagine what the Manor and Ashbury Resorts are really like. Can there really be THAT many activities and facilities all on one site? The answer is of course "yes" – and now you can see for yourself before you even book, with our virtual 360-degree tours.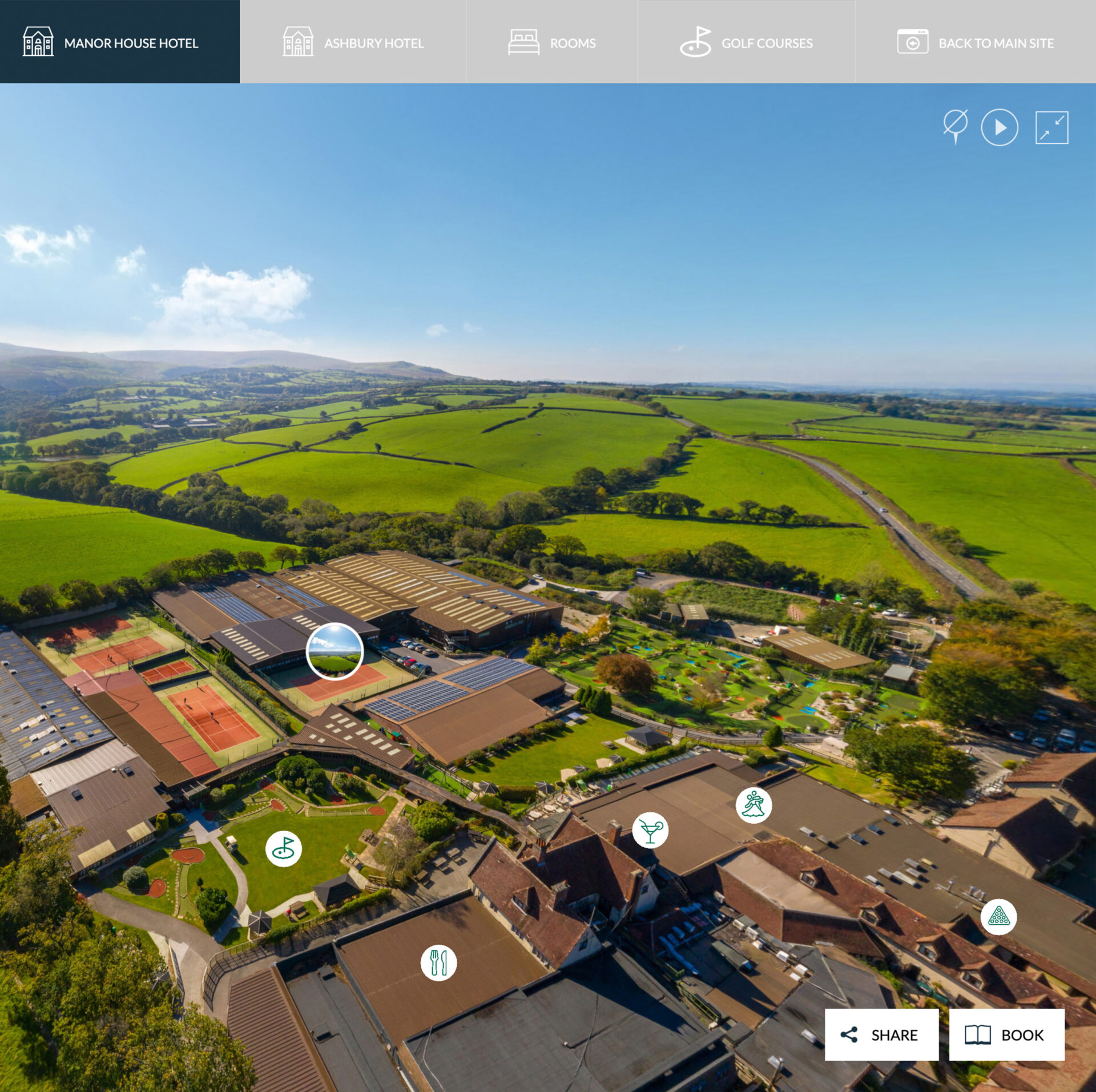 Explore The Resorts
Created using the latest VR imaging technology through both aerial (drone) and ground based camera systems, our virtual tours enjoy high resolution 360-degree photos and videos – helping you to feel like you're right here with us.
Explore the resorts in your own time before even arriving. Discover all the different activities and facilities available and get a feel for how the resorts work.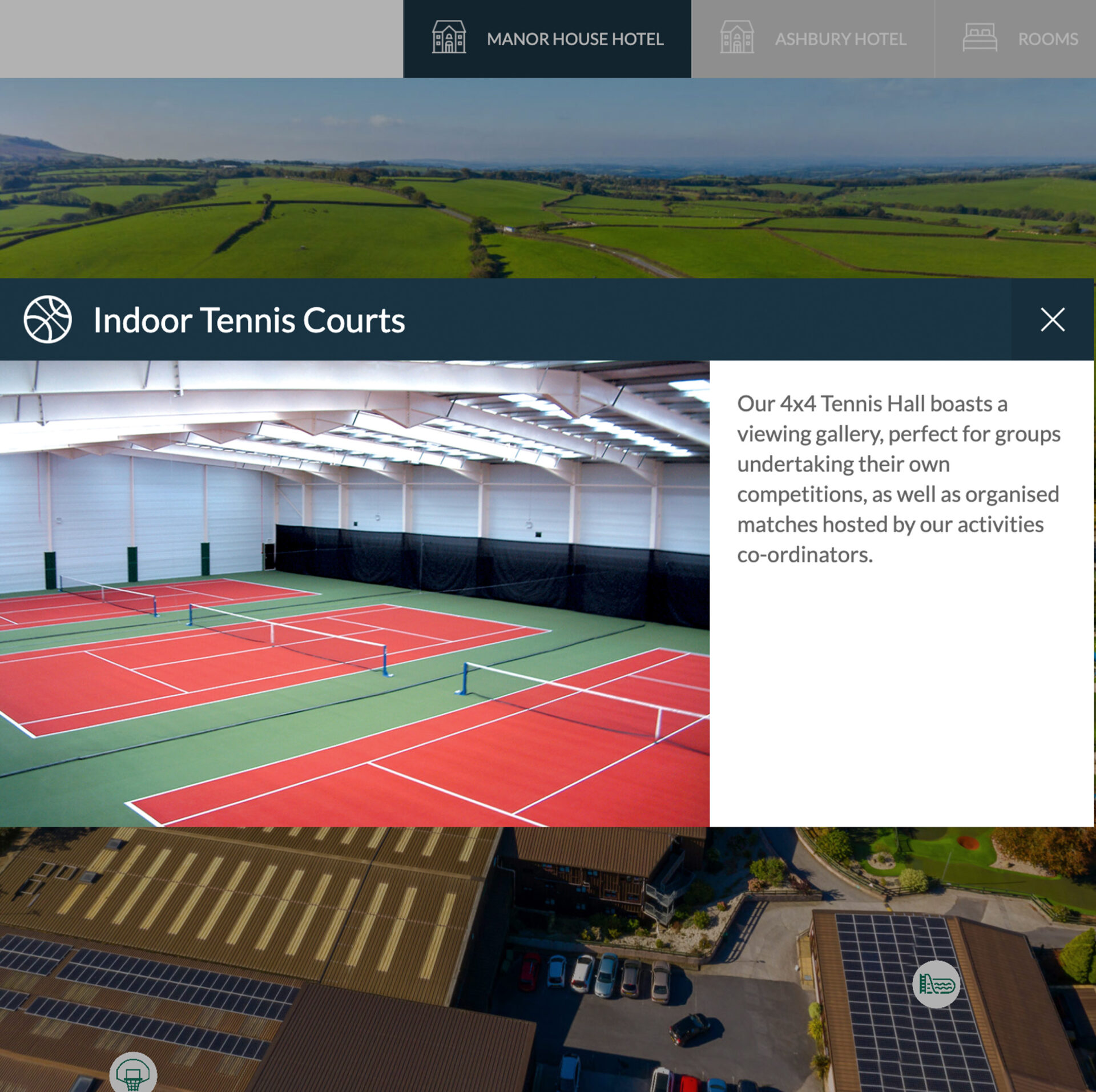 Discover Our Activities
Click on the icons to find out more information on each activity. If you're undecided on whether to stay at the Manor or Ashbury this is a fantastic tool for checking out what facilities are available at each.
There is even a section for surveying the resort accommodation. Check out a selection of different bedroom and the facilities that are included.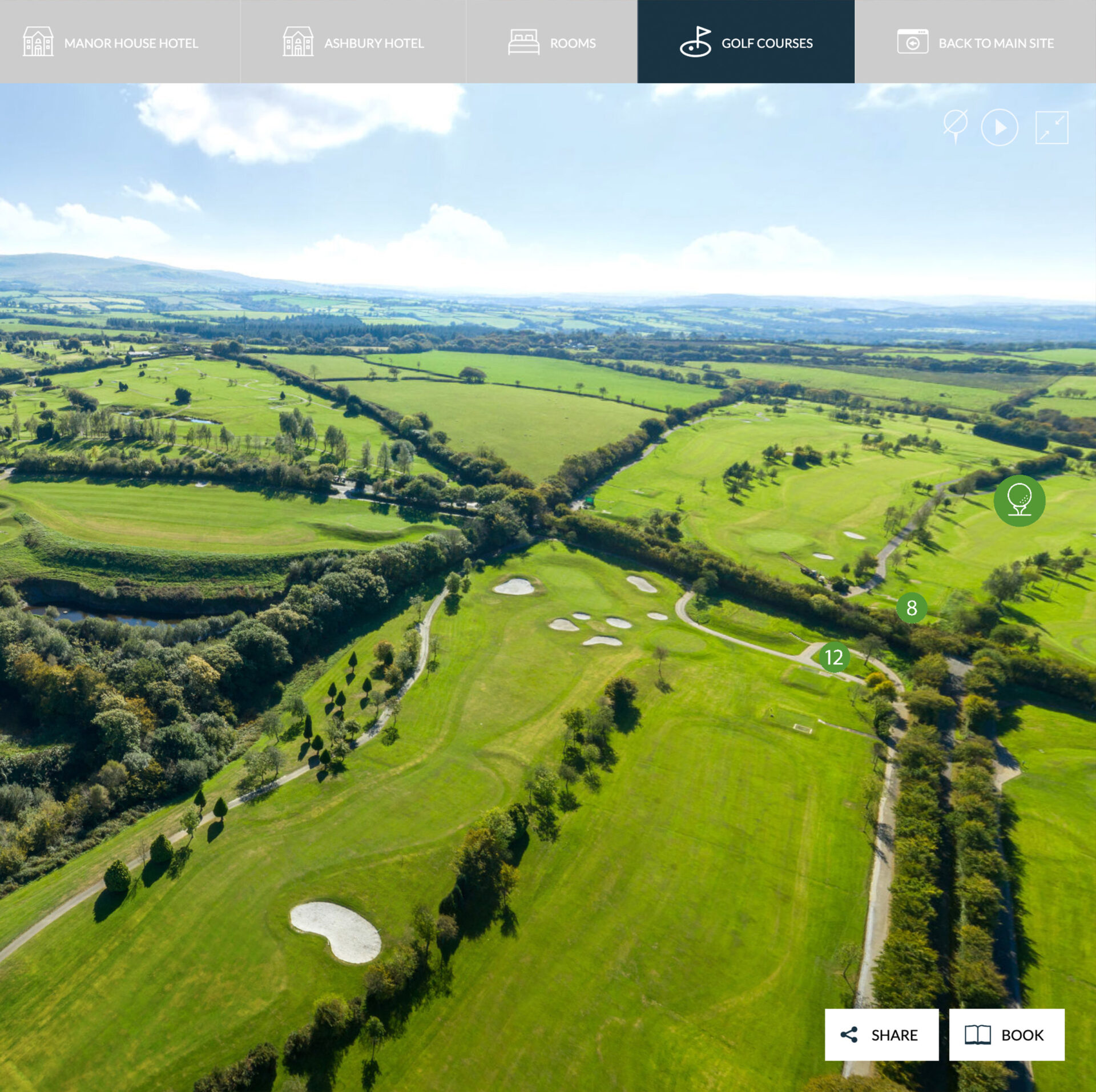 Check Out The Courses
Find it hard to imagine our 103 golf holes at Ashbury? No problem. Our tours even reach out to the golf courses so you can explore each of them in more detail. The Ashbury boasts the impressive title of '9th Largest Golf Resort in the World' and with our virtual tours you can quickly see why. Choose which course you'd like to find out more about and you will be transported straight to it. Click on the numbered icons for a summary on what each hole entails – perfect for getting the edge over your golf buddies before heading out to play.
Head to our resorts page now and discover the exciting choice of activities and facilities that await you on your next break in Devon.