At the Moorland Spa we believe that children deserve a little pampering too! We are thrilled to offer a range of kid-friendly spa treatments, aimed specifically at children aged 12-16 years. All treatments are designed to provide a delightful and safe experience for our younger guests. Our mission is to create a space where children can unwind, relax, and learn about the importance of self-care in a fun and nurturing environment. Let's dive into the world of Kinder Spa and discover the wonderful treatments we have in store for your children!
Why do we offer Kinder Spa Treatments?
At first glance, spa treatments might seem like a concept exclusively for adults. However, introducing children to self-care early on can have numerous benefits. Kinder Spa aims to promote relaxation, boost confidence, create healthy habits and, most importantly create lasting memories.
Kids encounter stress from school, extracurricular activities, and digital distractions. Our spa treatments offer a chance to unwind and recharge. These positive experiences can foster self-esteem and confidence in young minds, plus introducing self-care rituals, such as skincare and mindfulness, can help instil in children the importance of maintaining healthy habits for their well-being.
What treatments do we offer?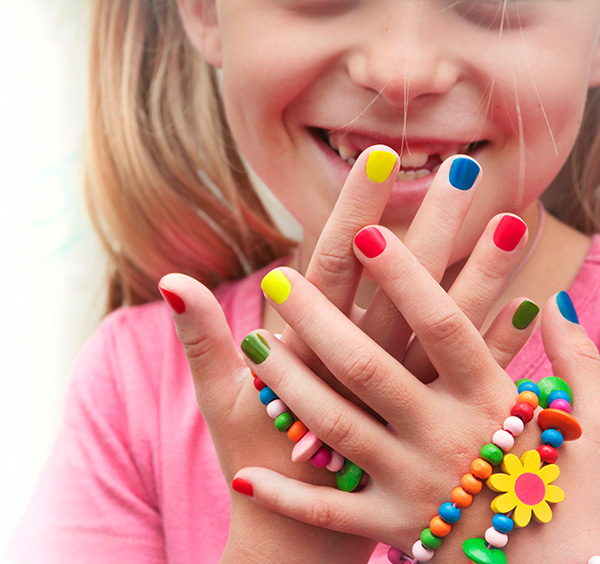 Mini Mii Nails
Children love to copy their parents, and what better way than by having matching nails! During the treatment nails will be cleansed, conditioned, shaped and moisturised, followed by the colour confidence polish of your choice. Mii hand and foot nail treatments offer a prescriptive base coat to encourage healthy, natural nails. Their colour confidence polish has a unique vita-complex enriched formula, which is fast drying and super shiny – perfect for children to show off to their friends.
Mini Facial (12yrs+)
A little TLC for the skin. As their teenage years arrive, skin can sometimes be a difficult subject for children. Our mini facial (for children over 12 years) is a great way to promote healthy skin. The treatment will include cleansing, exfoliation and moisturising, leaving the skin feeling refreshed and glowing. We also have fantastic skin care ranges available to purchase in the spa, perfect for long-term skin health.
Aromatherapy Massage (12yrs+)
The ultimate indulgent treat for your youngster. Our expert therapists will use a blend of essential oils and massage techniques to create a relaxing first-time massage.
The Kinder Spa Promise
At Kinder Spa, the safety and comfort of your child are our top priorities. We use only child-friendly, non-toxic, and hypoallergenic products, ensuring a worry-free experience for parents and guardians. Our team of skilled professionals is dedicated to creating a warm and welcoming atmosphere, making every child's visit enjoyable and memorable. Consultation forms must be completed prior to the treatment and proof of age may be requested. A parent/guardian must consent to treatments and be present throughout.
We invite you and your children to embark on a journey of relaxation and enchantment at the Moorland Spa, where magical memories are waiting to be created. Let's introduce our younger guests to the joys of self-care, making their well-being a priority and paving the way for a lifetime of happiness and self-love.