We are delighted to announce that we have been selected as a finalist in the highly coveted "Large Hotel of the Year" category at the 14th annual Devon Tourism Awards. This recognition is a testament to the dedication and hard work of our exceptional team, as well as the unwavering support of our cherished guests.
With an impressive 142 entries this year, the Devon Tourism Awards have become a beacon of excellence in the region's tourism industry. Following an extensive three-month judging process, the competition has narrowed down to 70 finalists who will eagerly await the awards ceremony on November 16th at the Riviera International Centre.
The competition's evolution over the years mirrors the dynamic landscape of the tourism sector, placing emphasis on accessible and inclusive tourism, sustainability, customer service, and digital excellence. This year, the awards have attracted attention for their renewed focus on these pivotal aspects.
Lawrence Palk, Director of B2B Sales at sponsors Wildanet, expressed enthusiasm for the event, stating, "Wildanet are delighted to be supporting The Devon Tourism Awards this year. Devon has so much to offer as a tourism destination in the UK, if not the World; and the Devon Tourism Awards are a fantastic stage on which to showcase and celebrate those incredible businesses that are flying the flag for the region."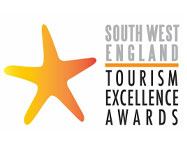 Successful businesses will gain expedited entry into the South West Tourism Excellence Awards in March 2024, with the possibility of representing Devon at the national VisitEngland Awards – so let's keep our fingers crossed!
Everybody here at the Manor & Ashbury Resorts extend heartfelt congratulations to all the finalists, and eagerly anticipates a night of celebration on November 16th.
For more information on the Devon Tourism awards please visit: devontourismawards.org.uk/