Are you yearning for a unique vacation experience that combines relaxation, creativity, and an opportunity to reconnect with your artistic side? Look no further than Manor & Ashbury Resorts, where you can enjoy a rejuvenating pottery holiday amidst the stunning landscapes of Devon.
About Our Craft Holidays
Nestled amidst the picturesque landscapes of Dartmoor, and offering over 20 different craft workshops, The Manor & Ashbury Resorts are the ideal destination for a pottery holiday, Offering an idyllic escape from the hustle and bustle of everyday life, the resort provides an ideal setting for those seeking a tranquil break. With lush green surroundings, fresh country air, and top-notch amenities, it's the perfect destination for unwinding and embracing the art of pottery and ceramics.
Our many different classes run multiple times during your break, so you will have plenty of opportunity to try different crafts during your stay. Skilled instructors provide step-by-step guidance throughout each craft class, you simply pay for the materials you use.
Our Pottery Workshops
Your pottery holiday at Manor & Ashbury Resorts begins with a warm welcome and an introduction to the world of pottery.
Our main pottery class takes place over 2/3 days, so we highly recommend starting as soon as you arrive. (Check out activity planner online before arriving to find out when this will be).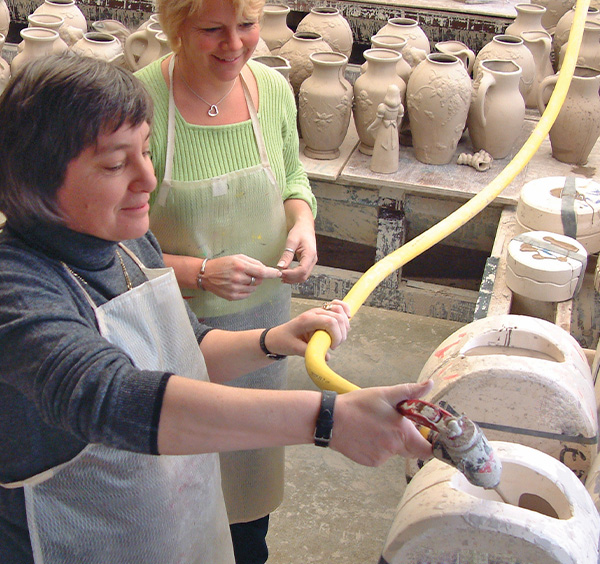 Day 1 – Morning
On day one, our workshop tutor will talk you through the process of slip casting.
We have over 1000 plaster moulds available including planters, vases, teapots, money boxes and ornaments. Once you have chosen, you fill the mould with 'slip', which is a clay/water mixture.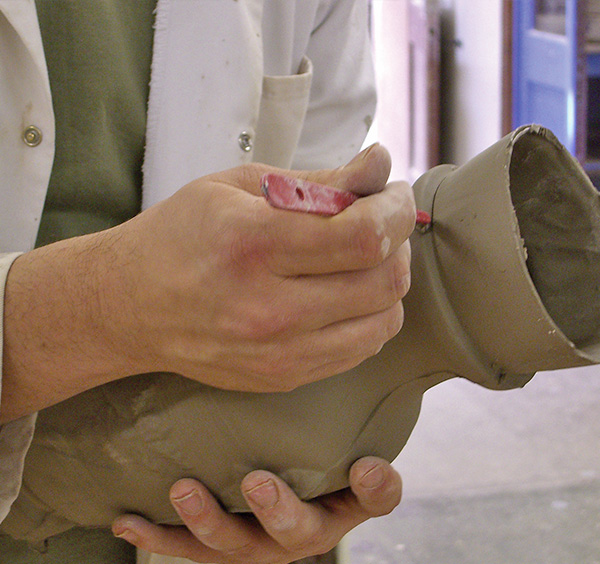 Day 1 – Afternoon
You then leave your piece to dry for 3 hours – giving you time to try a different craft, or maybe enjoy some lunch.
When you return you will remove your work from the mould and fettle the edges and seam (use a craft knife to remove rough edges). Your piece will then be left overnight to dry.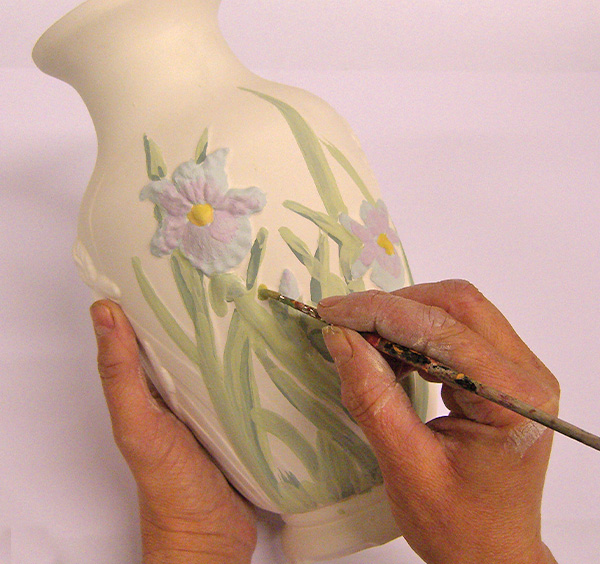 Day 2/3
On day 2 you will decorate your pottery using under-glaze or acrylics. Our tutors will demonstrate different methods including: clear glaze, underglaze, sgraffito, mixing colours, brush strokes and creating patterns and textures.
Once finished your piece will be kiln dried overnight.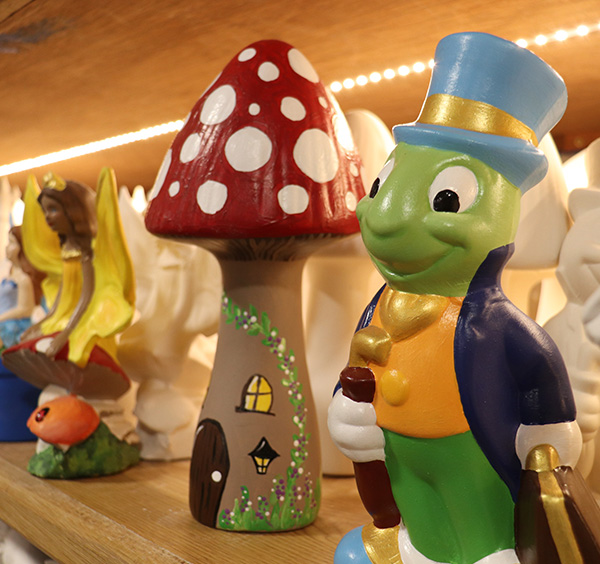 If you're only joining us for a short break, or don't want to spend 2 days working on your piece, we have plenty of pre-made bisque items available to buy (this effectively means you skip day-one of the pottery workshop, skipping straight to decorating). Visit our craft shop between 9am-5pm to buy your piece and our craft team will get you set up.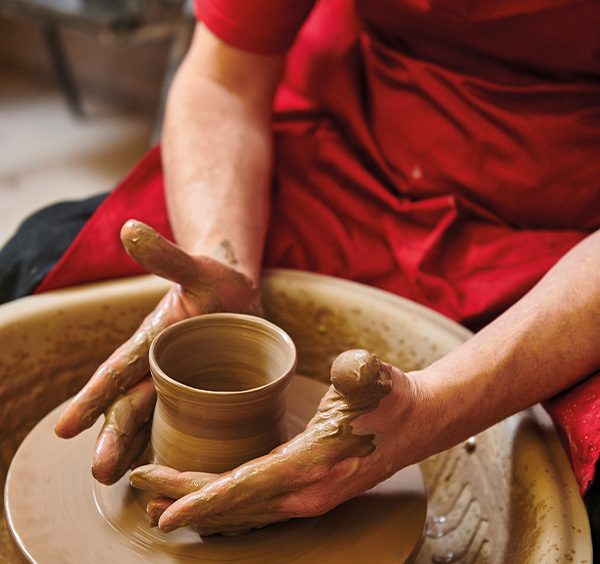 If you grew up watching the generation game, and always fancied having a try on the pottery wheel then this is the workshop for you. Tutor Ross has over 20 years' experience, and currently runs his own pottery business in nearby Spreyton. During the session Ross will guide you through how to use the wheel and create a pot.
All pieces are left overnight to dry before being dipped in either a bespoke mineral glaze, or clear glazed so you can add a splash of colour with bisque paints.
Beyond Pottery: A Complete Resort Experience
While spending time in the craft centre may be the main focus of your pottery break, the Manor & Ashbury Resorts offers a plethora of other activities and amenities to enhance your pottery holiday. Explore scenic guided walks, indulge in a relaxing hydro spa session, challenge yourself with a round of golf or book a session on our new padel courts. There is something for everyone to enjoy.
Create Memories to Last a Lifetime
A pottery holiday and break at Manor & Ashbury Resorts is not just a vacation; it's an experience that you will never forget. Explore our website further to learn more about the craft workshops and activities we offer and get ready to unleash your creativity!