The summer break is here, and it's time to plan some fantastic family adventures! If you find yourself asking "what summer holiday activities are near me?" – we have the answer. If you're staying here at the Manor and Ashbury Resorts, you're in for a treat. As well as over 70 activities to choose from while at the resorts, Devon also offers a wealth of exciting activities and attractions for all ages. Whether you're looking for thrilling adventures, relaxing days out, or free things to do in the summer holidays, Devon has it all. Let's dive into a list of fun things to do in the summer holidays.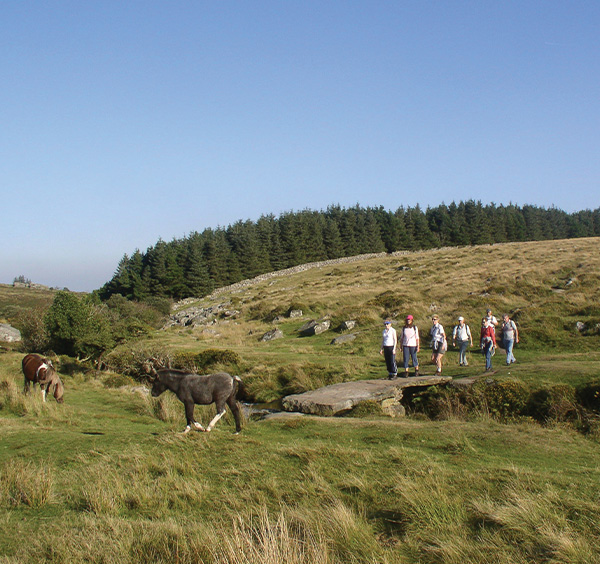 1. Explore the Great Outdoors
Devon is renowned for its stunning landscapes, and the summer break is the perfect time to explore them. From the Manor and Ashbury Resorts, you'll find yourself surrounded by lush countryside and rolling hills. Take leisurely walks, go on family hikes, or even hire our bikes for a ride amid the beauty of nature. We offer guided walks that take you through some of Devon's most scenic spots. A perfect summer holiday activity.
2. Hit the Beach
Devon and Cornwall boast some of the most beautiful beaches in the UK, and the summer holidays are ideal for a day of sun, sand, and surf. Just a short drive from the Manor and Ashbury Resorts, you'll find beaches like Bude, Saunton Sands, and Croyde Bay. Spend quality time building sandcastles, playing beach games, and enjoying refreshing swims in the sea. – all perfect things to do during the summer holidays.
3. Engage in Water Sports
For families seeking more adventure from their summer activity holidays, Devon offers a range of water sports activities. Try your hand at surfing, paddleboarding, or kayaking along the picturesque coastline. There are plenty of surf schools and rental facilities nearby, ensuring everyone can participate regardless of skill level. Nearby Roadford Lake is a popular choice for water sports and fun things to do on summer break.
4. Visit Historic Landscapes
Another fun thing to do over the summer holidays is learn about the local history. Devon is steeped in history, and there are numerous historic landmarks and attractions to explore. Take a trip to the medieval Tintagel Castle, rumoured birthplace of King Arthur, or discover the fascinating history of the iconic Exeter Cathedral. These visits are not only educational but also provide an opportunity to create lasting memories with the family.
5. Discover Local Wildlife
For nature enthusiasts, a summer break in Devon offers unique chances to spot diverse wildlife. Embark on a wildlife safari or take a boat trip to spot seals, dolphins, and other marine creatures along the coast. Nature reserves like Dartmoor and Exmoor National Parks are also excellent locations for birdwatching and spotting other native animals.
6. Enjoy Family Friendly Attractions
Many families love summer holiday days out, and Devon is home to several family-friendly attractions that promise fun for all ages. The Big Sheep and The Milky Way Adventure Park are perfect for younger kids, with thrilling rides and interactive experiences. For animal lovers, Paignton Zoo and Exmoor Zoo provide a day filled with exciting encounters with exotic creatures.
7. Embrace Adventure
If your family loves adrenaline-pumping summer activities, Devon has you covered. Go zip-lining, try your hand at rock climbing, or take a treetop adventure at one of the nearby adventure parks. These fun summer activities are sure to keep everyone entertained and leave you with unforgettable memories.
8. Hunt for Hidden Gems
Devon is full of charming villages, quaint markets, and hidden gems waiting to be discovered. Take day trips to explore local markets, where you can sample delicious treats and pick up unique souvenirs. Don't miss the chance to taste some famous Devonshire cream tea during your explorations.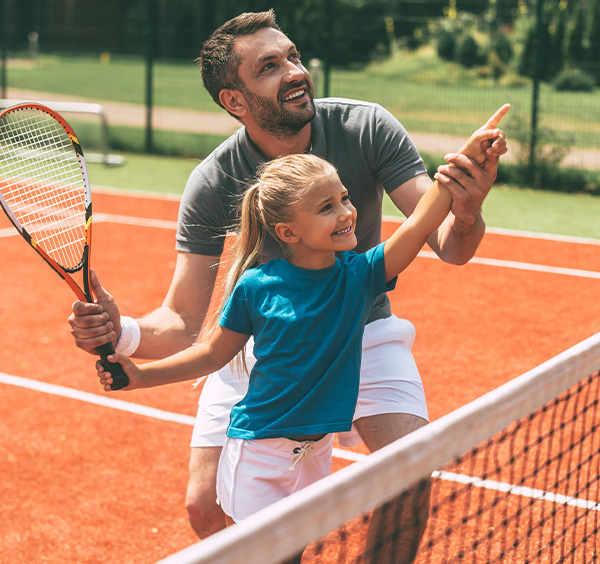 9. Participate in Resort Activities
Of course, we're completely bias but while staying at Manor and Ashbury Resorts, make sure to explore the plethora of on-site activities. From golf courses and tennis courts to swimming pools and spa facilities, the resorts offer something for everyone. Engage in friendly family competitions or take part in the scheduled resort events for a delightful experience.
With this exciting array of activities, your family's summer holidays in Devon will undoubtedly be packed with fun and adventure. From the scenic countryside to the sparkling beaches, there's something for everyone to enjoy. So, start planning your itinerary, create unforgettable memories, and make the most of your stay at the Manor and Ashbury Resorts in Devon.
All image sources are linked. Mentioned/linked companies and locations are not associated with the Manor & Ashbury Resorts and are just examples of the activities available in the area. We take no responsibility for trips or activities taken outside of the resorts.